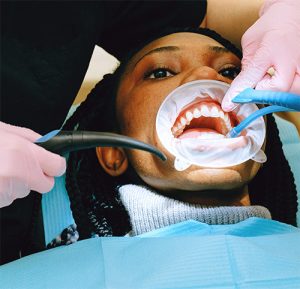 Why You Shouldn't Skip Your Appointments
Taking care of our oral health is vital for maintaining overall well-being. While brushing and flossing are essential daily habits, they are not enough to ensure optimal dental health. Regular dental check-ups play a crucial role in preventing oral diseases, detecting problems early, and maintaining a healthy smile. Gentle Dental Care Clinic highlights the importance of regular dental check-ups and why you shouldn't skip your appointments.
1. Early Detection of Oral Diseases:
Regular dental check-ups allow us to identify potential oral health issues at an early stage. Conditions such as tooth decay, gum disease, and oral cancer can often progress silently, causing significant damage before symptoms appear. Through routine examinations, we can detect these problems early on, enabling timely intervention and treatment. Early detection not only prevents further complications but also saves you from potential pain, discomfort, and expensive dental procedures.
2. Prevention is Better than Cure:
Preventive dentistry is an integral part of maintaining good oral health. During your dental check-up, Dr. Jane will not only examine your teeth and gums but also perform professional cleaning to remove plaque, tartar, and surface stains. Regular cleanings help prevent the buildup of harmful bacteria, reducing the risk of gum disease and tooth decay. Additionally, she may provide valuable advice on oral hygiene practices and diet modifications, empowering you to maintain a healthy smile.
3. Identification of Hidden Dental Problems:
Many dental issues, such as impacted wisdom teeth or dental infections, may not be immediately apparent. Regular check-ups often involve dental X-rays, allowing dentists to see beyond the surface and identify hidden problems that may require treatment. Early detection of these issues can prevent complications, such as severe pain, infections, and damage to surrounding teeth, bones, or nerves.
4. Preserving Your Natural Teeth:
Tooth loss can significantly impact your self-esteem, oral function, and overall quality of life. Regular dental check-ups with Gentle Dental Care Clinic play a vital role in preserving your natural teeth. Dr. Jane can identify and address factors that may contribute to tooth loss, such as cavities, gum disease, bite problems, or teeth grinding. By treating these issues promptly, she can help you maintain a healthy dentition and prevent the need for extractions or more invasive procedures like dental implants.
5. Overall Health Connection:
Oral health is closely linked to your overall health. Several systemic conditions, including diabetes, cardiovascular disease, and respiratory infections, have been associated with poor oral health. Regular dental check-ups with Gentle Dental Care Clinic not only help maintain your oral health but also provide an opportunity for Dr. Jane to identify potential signs of these conditions. Through regular monitoring and early intervention, she can contribute to your overall well-being.
Regular dental check-ups are an integral part of maintaining optimal oral health. By attending these appointments, you can detect and address oral health issues early, prevent the progression of dental diseases, and preserve your natural teeth. Moreover, Dr. Jane can provide valuable guidance on oral hygiene practices and identify potential signs of systemic conditions. Remember, prevention is always better than cure when it comes to dental health, so don't skip your regular dental check-ups. Your smile and overall well-being will thank you for it!