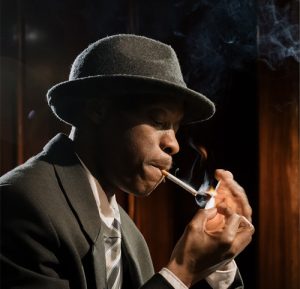 Risks and Solutions
Smoking can have significant negative effects on oral health. It is known to contribute to various oral health problems and increase the risk of developing serious conditions. Here are some of the risks associated with smoking and potential solutions:
1. Stained Teeth: Gentle Dental Care Clinic believes that it's important to educate and advise our patients about various dental concerns, including the effects of smoking on oral health. One common issue that smokers often face is stained teeth. Tobacco products contain numerous harmful substances that can have detrimental effects on both your general and oral health.
• Smoking leads to the accumulation of tar and nicotine in your mouth, which can gradually discolor your teeth over time. The porous nature of tooth enamel allows these compounds to penetrate the surface, causing yellow or brown stains that are often difficult to remove with regular brushing alone.
The number 1 solution for stained teeth due to smoking is:
Quit Smoking: The most effective way to prevent further staining and improve your oral health is to quit smoking altogether. By quitting, you eliminate the ongoing exposure to harmful chemicals and allow your teeth and gums to begin healing.
Bad Breath: Smoking is a major cause of chronic bad breath or halitosis. It can also mask the odor, making it difficult for smokers to detect. Maintaining good oral hygiene, such as regular brushing, flossing, and tongue scraping, can help manage bad breath. However, quitting smoking is essential to eliminate the underlying cause.
Gum Disease: Smoking is a significant risk factor for gum disease (periodontal disease). It weakens the immune system, reduces blood flow to the gums, and inhibits the body's ability to heal. This increases the likelihood of developing gum infections, gum recession, bone loss, and tooth loss. Regular dental check-ups at Gentle Dental Care Clinic, professional cleanings, and proper oral hygiene practices are crucial. Quitting smoking can greatly reduce the risk and improve gum health.
Delayed Healing: Smoking slows down the healing process, both after dental procedures and in general. It impairs blood circulation and reduces oxygen supply to the tissues, leading to delayed healing of oral wounds, such as extractions, implant placements, or periodontal surgeries. Quitting smoking before and after dental procedures can enhance healing and minimize complications.
Oral Cancer: Smoking is a leading cause of oral cancer. It increases the risk of developing various oral cancers, including those affecting the lips, tongue, cheeks, and throat. The best way to prevent oral cancer is to quit smoking altogether. Regular dental check-ups can help identify any early signs of oral cancer for timely intervention.
Reduced Sense of Taste and Smell: Smoking can diminish the ability to taste and smell properly, affecting the overall enjoyment of food and beverages. Quitting smoking can gradually restore these senses, enhancing the overall oral experience.
Dry Mouth: Smoking can contribute to dry mouth, which increases the risk of tooth decay, gum disease, and bad breath. Staying hydrated, chewing sugar-free gum, and using saliva substitutes can provide temporary relief. However, quitting smoking is vital to address the underlying cause and promote saliva production.
Dental Implant Complications: Smoking poses a higher risk of dental implant failure and complications. It can impede osseointegration, the process by which the implant fuses with the jawbone. Quitting smoking before undergoing dental implant surgery can improve the chances of successful implant placement and long-term success.
In summary, smoking has numerous detrimental effects on oral health. While certain oral hygiene practices and dental treatments can help manage some of the issues, quitting smoking is the most effective solution to prevent further damage and improve oral health. Seeking professional help, such as visiting Gentle Dental Care Clinic, can provide additional guidance and support for smoking cessation.